Industries
Powering Digital Transformation with Interoperability
Integrate Your Systems and Apps with APIs
Your care providers, operations managers, and business analysts need quick access to information from multiple platforms to leverage modern technologies, obtain advanced insights, and deliver the best outcomes for patients, organizations and the bottom line. Jitterbit integrates healthcare data and help eliminate data silos, so information can be aggregated and surfaced from any system at any time.
Patient Centric Care
Adhere to HIPAA and adapt to major regulatory reporting and compliance requirements
Deliver connected care with the latest patient data to your providers from any system or app
Aggregate clinical data from different sources and eliminate manual data re-entry into clinical systems
Interoperability and Efficiency
Quickly adapt to changing industry standards, regulations, mergers and acquisitions, and new or legacy systems through integration
Surface data for analysis to identify gaps in care, scheduling and revenue
Avoid downtime and risk from custom-coded, non-scalable alternatives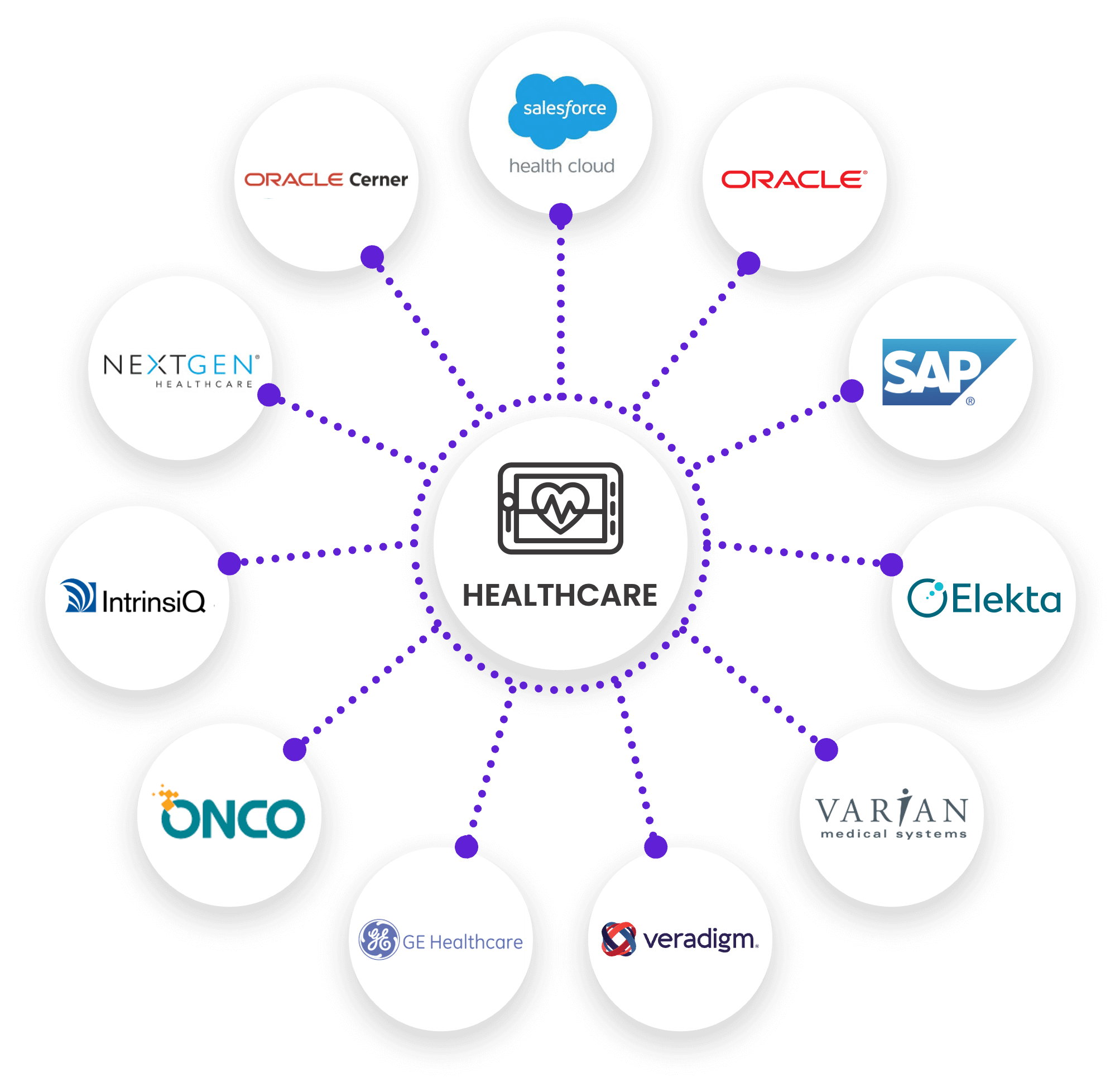 "We've gone from 5 days to 2 weeks of fulfillment to 1 day for fulfillment. Jitterbit has been exactly what we wanted."

---

Cornelius Msipha | Business Solutions, Bayer
"Jitterbit is really providing a valuable service to CancerLinQ®. The heart of CancerLinQ® is bringing information and data from our participating practices into the CancerLinQ® platform and Jitterbit is at the front lines of doing that."

---

Rich Ross | Former Chief Operations Officer, CancerLinQ LLC
Delivering Customer Success Across Health and Life Sciences Verticals
Want to Learn More About Healthcare Integration?