Customer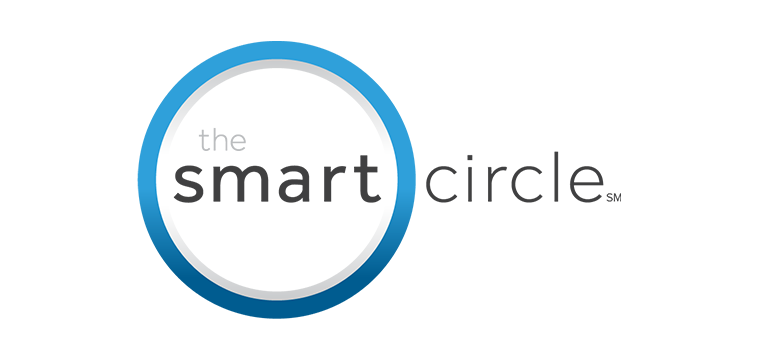 Workflow Automation | API Integrations
Smart Circle International Leverages Jitterbit
Smart Circle International Leverages Jitterbit for Seamless Trading Partner Performance Reporting
---
Background
Smart Circle International is a full-service marketing company that connects local independent sales firms with Fortune 500 companies and nationally recognized brands to develop results-driven campaigns. Smart Circle specializes in face-to-face marketing, which has become a key lead source and customer acquisition channel for a vast majority of their clients.
As part of their engagement strategy, Smart Circle works with clients to develop unique customized sales and marketing campaigns. These campaigns enable clients to access independently owned and operated sales companies that contract with Smart Circle and are part of the Smart Circle Sales Network.
Challenges
A key component of how Smart Circle empowers and engages with their clients is their sales performance reporting program. Rather than requiring parties to log in to multiple client systems and download multiple reports to assess real-time performance, Smart Circle's program provides them with a secure, 360-degree view of their data in a single portal, seamlessly integrating customer relationship management and performance reporting systems. This makes for accurate, timely, and effective reporting.
Smart Circle's goal was to support this high level of transparency while, at the same time, minimizing the effort required to retrieve, review, and prepare reports from multiple data sources. This included the elimination of excessive spreadsheet data normalization, manual order tracking, and challenges related to keeping tabs on sales commissions. Creating and delivering this level of streamlined reporting is no simple feat, and Smart Circle went in search of a better way to bring data together.
Reduced productivity due to cumbersome, manual processes
Difficulty in establishing a 360-degree view of data for informed decision making
Complex, inefficient workflows when managing data across multiple APIs
Solution
After a comprehensive search, Smart Circle engaged with Jitterbit to enable a 360-view of performance data both internally and among external trading partners. The selection was made based on Jitterbit's ability to decrease manual data integration and management processing burdens through pre-built connectors and templates.
By partnering with Jitterbit, Smart Circle was able to integrate sales data with very little lead time, allowing them, in turn, to provide faster sales reporting capabilities.
With a holistic, near real-time view of all sales-related data in place, both Smart Circle and its clients can focus on boosting performance while clearly seeing where there's room for growth and improvement, instead of manually searching for insights or managing data across disparate systems.
In effect, together with Jitterbit, Smart Circle has digitally transformed their performance reporting program, increased productivity, and enabled better, data-driven decision-making. In the competitive landscape of sales and marketing, this is an important competitive advantage, making Smart Circle the optimal partner for driving sales and growing revenue for its clients.
"As of mid-2021, we've integrated more than a dozen campaigns, some that were simple, some that were complex, and we're very, very pleased with the Jitterbit products that we have. There's been almost virtually no down time. It's a reliable platform with great support at a good price. And our cloud experience with Jitterbit has been extremely solid as well."
– Tony Johnson, Chief Information Officer, Smart Circle International
Summary
If you're a sales contractor, vendor, or client, you know how important accurate data sharing and streamlined communication is, to building effective, trusted client relationships. With a plethora of disparate systems and data silos, however, essential processes like sales reporting can become cumbersome, inefficient, and inaccurate. To combat these challenges, data integration is essential—creating seamless connections between multiple operating systems to simplify, automate, and improve reporting. Smart Circle International worked with Jitterbit to tame the reporting beast for its Fortune 500 clients, making performance reporting comprehensive and seamless.
Success
API integration seamlessly connects customer relationship management systems and sales reporting systems
Receipt of a holistic, near real-time view of all their sales-related data
Ability to simplify, automate, and improve sales performance reporting
Smart Circle is able to integrate sales campaigns with very little lead time