OEM & Embedded Solutions
Seamlessly embed integration functionality into your own applications and systems.
Our Solutions
Boost revenue with seamless embedded integrations
Enhance the value of your platform and give your customers the ability to harness the potential of pre-built integrations and automations through Harmony OEM or Embedded solutions. Jitterbit's low-code integration platform empowers you to templatize workflows and simplify business integration with your application.

It easily facilitates connections across various systems, including SaaS, on-premises, and legacy systems, and can also enable rapid development of new business applications. Harmony is both scalable and user-friendly, designed as a cloud-native platform that ensures enterprise-level security and governance.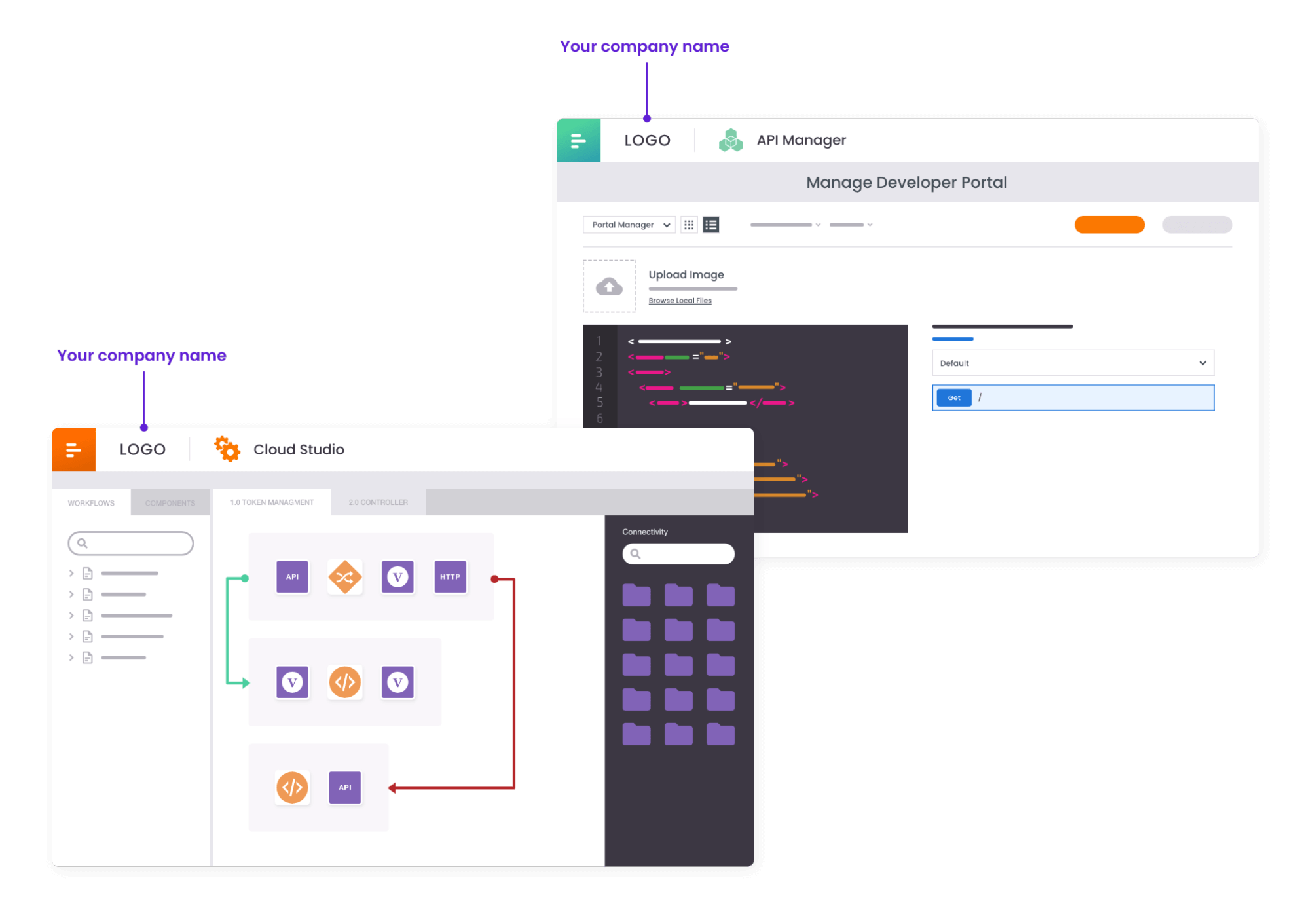 OEM Solution
Enable your customers to deliver integration at scale with Jitterbit's Harmony iPaaS as a white label solution for your product portfolio. Focus on developing and delivering the core capabilities of your product and shift the integration burden away with Jitterbit's easy to use, low-code integration platform.
Embedded Solution
Give your customers the ability to build and manage integrations quickly by embedding Jitterbit's Harmony iPaaS into your product. Easily create integrations via APIs with any third-party applications that your customers want with low-code integration capabilities accessed directly through your application.
Leading organizations powered by Jitterbit
1 year
Average ROI in less than 1 year
45 days
Average go-live in less than 45 days
50% - 80%
Faster than custom-coded integrations
10x
Accelerate application development up to 10x faster
Learn More
Frequently Asked Questions