Company achieves record-setting revenues, new customers, partnerships and acquisitions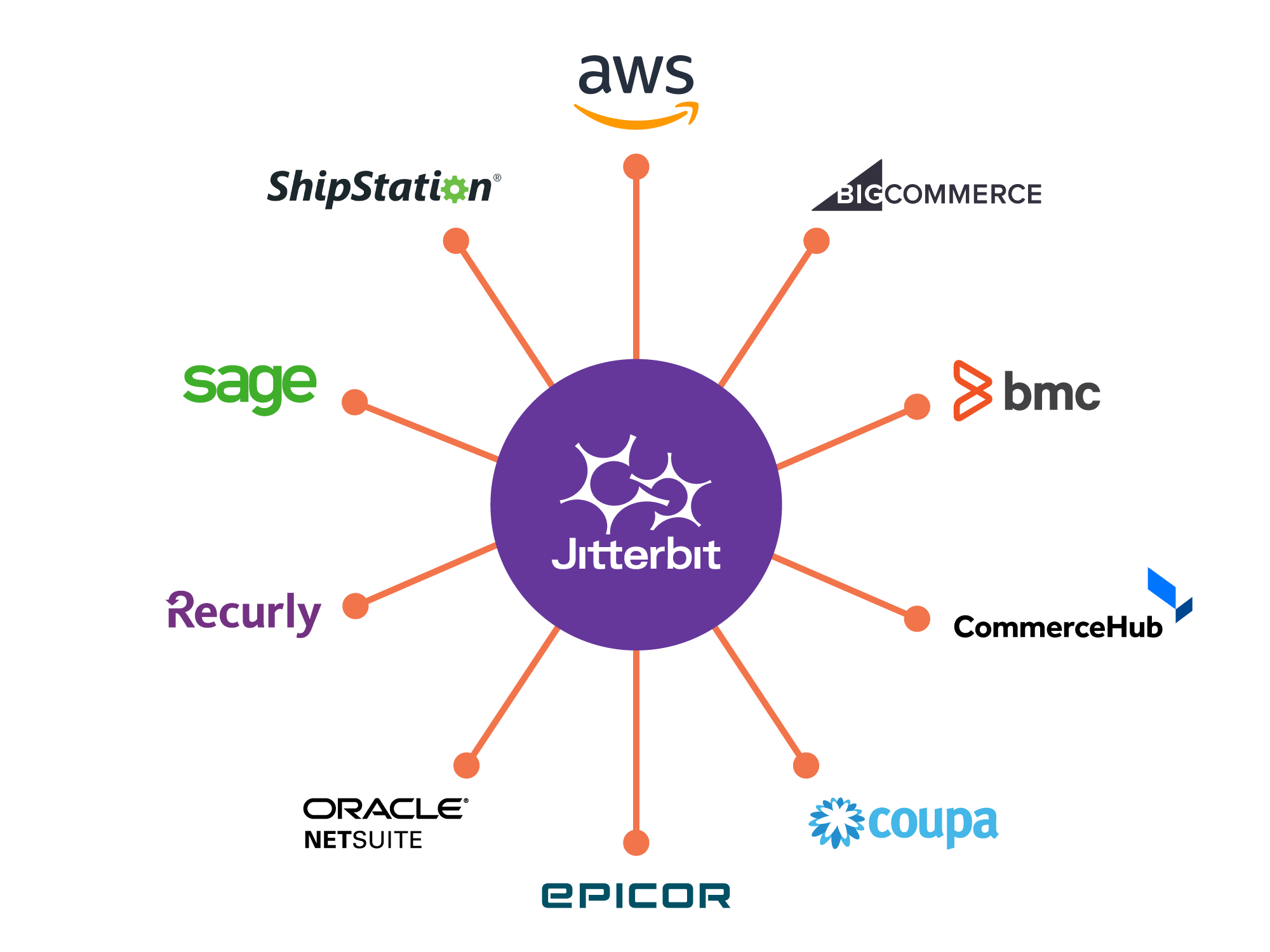 Alameda, Calif., March 7, 2022 — Jitterbit, the API transformation company, today announced another year of strong growth, delivering record-setting revenue in its 18-year history. New and expanded customer and partner relationships drove the record fiscal year and the company strengthened its position as a leading provider in the integration platform as a service (iPaaS) market with several acquisitions, new capabilities and an expanded partner ecosystem.
Demand for Jitterbit's iPaaS solutions is growing due to customers' need to speed up their digital transformations. The pandemic continues to challenge and change how businesses operate and they are increasingly seeking ways to improve productivity and the customer and employee experience while reducing costs. The backbone of digital transformation is integration. Jitterbit accelerates the integration of systems, enabling companies to automate processes from end-to-end.
The company grew its roster of customers and expanded relationships with global enterprises as well as small and midsize businesses and organizations, such as NBC Universal; the Institute of Banking, the largest professional institute in Ireland; and Asylum Seeker Resource Centre, Australia's largest human rights organization providing support to people seeking asylum. Aided by strong customer support, Jitterbit earned a net renewal rate greater than 100 percent globally. 
Jitterbit expanded its partnerships with key software as a service (SaaS) players, such as Amazon Web Services (AWS), BigCommerce, BMC, CommerceHub, Coupa, Epicor, Netsuite, Recurly, Sage and  ShipStation. As a result, the company grew its partnership performance by 50 percent year-over-year.
"The increase in demand Jitterbit has seen for our solutions and expertise is a testament to the support we provide customers on their digital transformation journeys. To help customers with their growing needs, we've expanded geographically, invested in new technologies and offerings, such as low-code app development, and more than doubled the size of the team," said George Gallegos, CEO of Jitterbit. "These investments further differentiate Jitterbit and position us well to capitalize on the market opportunity and accelerate our growth this year and beyond."
During the fiscal year, Jitterbit expanded its capabilities, adding hundreds of connectors, templates and recipes to give customers greater flexibility to integrate with more applications. Jitterbit also introduced Managed Integration Services (MIS) to provide customers with a cost-effective solution for maintaining Jitterbit integrations. MIS is currently offered in North America, Europe, Middle East, and Africa.
The acquisitions of eBridge Connections in Canada, Wevo in Brazil, and PrimeApps in Turkey bolstered Jitterbit's capabilities and geographic reach. With eBridge Connections, Jitterbit now provides one of the industry's most comprehensive sets of integration solutions around e-commerce integration and Electronic Data Interchange (EDI) integration in the market. Wevo's presence in Latin America, coupled with connectivity to new ecosystems and endpoints, enhanced Jitterbit's ability to provide integration services to companies across the globe. And with the acquisition of PrimeApps, Jitterbit differentiated itself from other iPaaS providers as the only one to offer low-code app development integrated with its integration platform.
Underscoring Jittberbit's momentum, the company received several accolades. Gartner, a technology research and consulting firm, named Jitterbit to its 2021 Enterprise iPaaS Magic Quadrant for the sixth consecutive year. G2, the largest software marketplace, recognized Jitterbit as a leader in the G2 Grid report for iPaaS for the 12th quarter in a row. Jitterbit was also honored as a gold medalist in the 2021 Data Integration & iPaaS Data Quadrant report from SoftwareReviews.
About Jitterbit, Inc.
Jitterbit, the API transformation company, makes it quicker and easier for businesses to exploit data from any source, empowering them to rapidly innovate and make faster, more effective decisions. The Jitterbit API integration and low-code application development platform enables companies to quickly create and connect SaaS, on-premise, and cloud applications and instantly infuse intelligence into any business process. To learn more, visit www.jitterbit.com and follow us on LinkedIn or @Jitterbit on Twitter. 
Contact: