Customer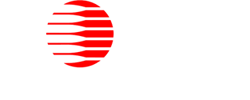 CRM Integrations | ERP Integrations | Joint Customer Stories
iPaaS for Veltek Associates
Background
Veltek Associates, Inc. designs solutions to address the control of particulate and microbial contamination. Serving customers worldwide, Veltek Associates offers cleaning agents, disinfectants, sporicides, lubricants, buffers, disposable garments, process cleaning detergents, and other cleaning equipment.
Challenge
Veltek was looking to sync their customer, product, and price master data between their Customer Relationship Management (CRM) system and their Enterprise Resource Planning (ERP) system. Similar Customer, Product, Price data was being maintained, reported, and forecasted on by Marketing and Sales for tracking Prospects, Leads, and Opportunities with Products and Price in their Customer Relationship Management (CRM) system and then again in their Enterprise Resource Planning (ERP) system, for price quoting, ordering, and demand planning. This led to incomplete and missing data, poor ability to forecast demand and pipeline, and visibility into the end-to-end Customer and Product Lifecycles.
Solution
Veltek decided to use Salesforce.com as their CRM software to improve their customer experience. This was done through improving a variety of ways and channels that customers could digitally engage with Veltek. Working with Jitterbit Certified Consulting Partner Eigen X, Veltek connected siloed customer, product, and price master data, using Jitterbit Harmony, a cloud-based integration-platform-as-a-service solution. The Jitterbit Integration Platform is capable of Extract, Transform, Load (ETL) between various systems. With the help of the Jitterbit, accounts, products, and price were synced between Salesforce (CRM) and AccountMate (ERP) daily, to avoid duplicate data and avoid dual data maintenance. This auto sync ensures no record is missed and information is complete on each record.
Before
Users required to access multiple applications for the same information
Siloed Customer, Product, and Price Master Data
Missing Customer and Product Data in CRM
Inconsistent data between Sales and Operations
Dual Data Entry
After
Data available via multiple platforms (mobile, tablet, etc)
Enhanced reporting and forecasting
Organized and structured data
360-degree view of customer, product, and price data across Sales and Operations
Single source of truth and master data
"Jitterbit and Eigen X have helped us integrate master data between our financial systems and Salesforce.com. This has improved our data quality, data governance, and the ability for Sales and Operations to report and have clearer conversations around anything that involves Accounts, Products, and Price."
– Doug Paradis, CTO Veltek Associates
Results
Veltek now has synced data across their core systems which helps provide a unified, 360-degree view of customer, product, and price. Marketing, Sales, Pricing, Demand Planning, and Operations can communicate on the same data, in real time. This leads to more accurate marketing, better communication, cleaner forecasting and reporting, and faster sales to order turnaround times. Veltek's executive team is pleased that the project is on track to achieve the expected ROI and meet the primary use cases. IT management was extremely pleased with the capabilities that Eigen X and Jitterbit have been able to deliver as trusted partners.