Customer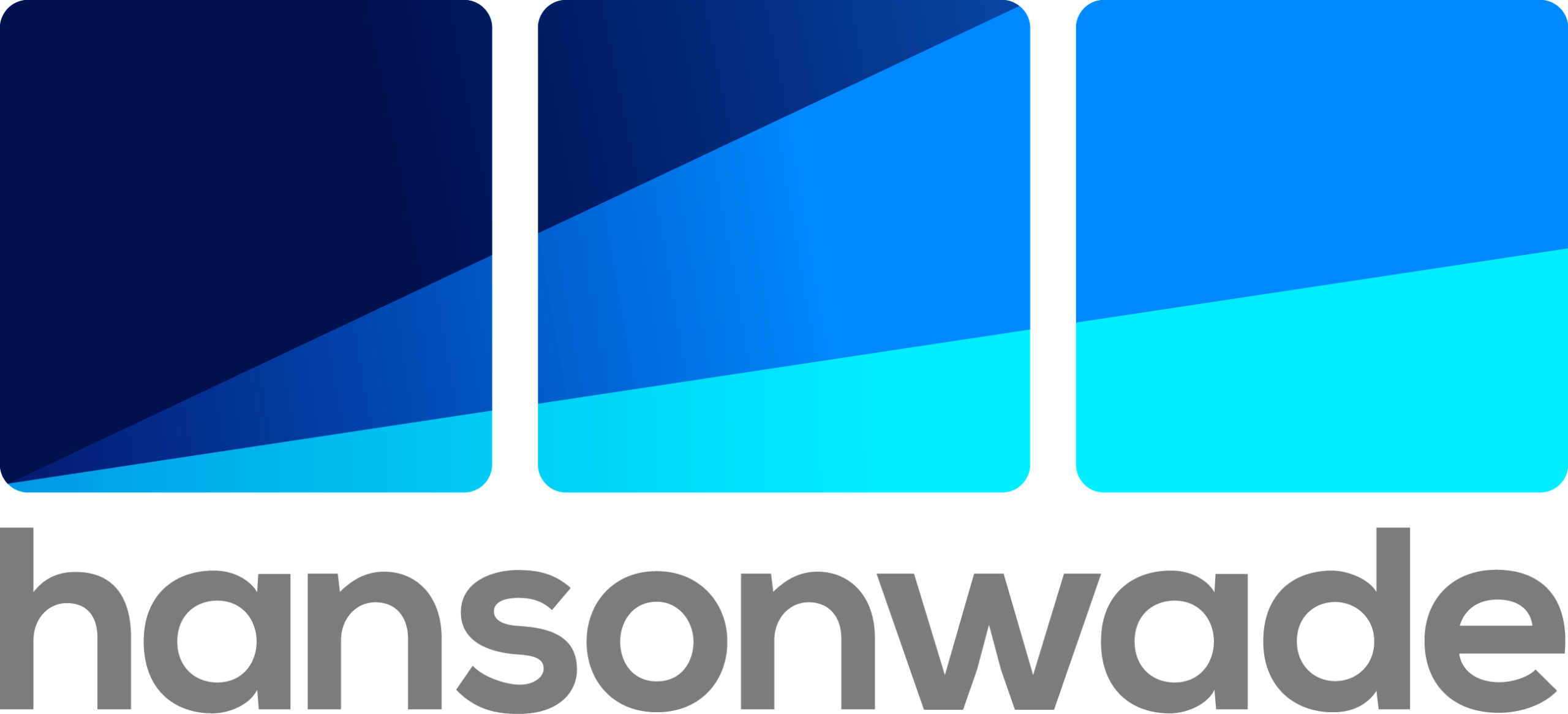 Customer Experience
Hanson Wade Found ROI with iPaaS from Jitterbit
Endpoints: Salesforce Sales Cloud, EventsCase, MS Exchange Online

Our dedicated engineer from professional services was always fast to respond. I was also pleasantly surprised by standard support team when they've quickly replied to my urgent requests, even if it was after working hours.
– Mihai Plavitu, Business Technology Lead
Background
Hanson Wade brings together people through business conferences and other community contact. The firm is headquartered in London and works worldwide. Conferences are held in major global cities across North America, Europe, Africa, the Middle East and South America. Among Hanson Wade's many events, it brings together world leading experts who are delivering brand new medical treatments, who are working to overcome life threatening global security risks and who are cutting through emerging business challenges.
Challenge
We have previously used 2 other middleware platforms which have served us well in doing smaller integration workflows between Salesforce and our chat communication platform. However, we started facing limitations when we needed to scale the capabilities of these platforms to build more complex integrations. They didn't prove to be robust enough to allow us building the logic needed to map our internal processes which we wanted to automate. Jitterbit was able to fulfil these requirements offering an enterprise environment to work with.
Before
Data caught in information silos
Manual mistake-prone entry of data
Restricted visibility over registration data & touchpoints
Delayed financial reporting
Not scalable
After
Salesforce integrated into events and notifications systems
Streamlined booking process reduces costs and errors
Accurate and reliable data
Real-time visibility into conference registration numbers
A conference booking system that can adapt to business demand
We have not run an analysis on the savings yet, however it is evident that the ROI is positive and transferring data in real time between the two platforms is a big-time saver in terms of manual work as well as accuracy. Moreover, putting it in a long-term perspective we can see the opportunity for scaling up our business in a more cost-effective way.
– Mihai Plavitu, Business Technology Lead
Outcome
We did work with the professional services team who were helpful and delivered an onsite training. I was also presently surprised by standard support team when they've quickly replied to my urgent requests, even if it was after working hours. For this implementation we used Jitterbit Studio, the offline application, and while it's normal to have a steeper learning curve with any complex system, I must say Jitterbit Studio fell into that bracket too from a user experience perspective. However, our dedicated engineer from professional services was always fast to respond and help us navigate and understand it. On the flip side, the new Cloud Studio promises a lot more in terms of user interface and I am keen to use it with my next project.
Solution
Hanson Wade discovered Jitterbit Harmony at a Salesforce World Tour. A full-featured cloud integration platform that brings together data, apps, and devices with and without coding. Using Harmony, organizations like Hanson Wade can quickly and easily orchestrate, automate, and integrate various applications, business processes, and data views. Jitterbit also prides itself on its technical support, having received a Stevie Award for its customer service department. Jitterbit Harmony makes it easy to integrate your systems so you can focus on what you do best.
Results
The company now has one common platform where people around the world are all working in the same way. The field is happy with the new system. The salespeople have the information they need, live on their mobile devices, which has made a massive difference for them. Executive management is pleased that the project is on target to achieve the ROI promised in the original business case. IT management is gratified Jitterbit has proven such a reliable partner, and the project manager was promoted for his excellent work. In sum, Jitterbit has helped give Hanson Wade a 360-degree view of conference attendees, which will ultimately result in increased revenue and more profit for the company.