Traditional HR is out; HCM is in. Human capital management, or HCM, goes beyond HR staffing to better quantify the value and worth of employees. According to Gartner, HCM encompasses everything from recruiting and hiring to onboarding and retention. Since people are at the heart of any business, HCM seeks to better quantify the value employees bring to the table, putting staff on par with other key resources and tools.
To best capitalize on HCM and its people-first principles, many firms have adopted various apps and other solutions designed to facilitate HCM. Forbes contributor Josh Bersin has pegged the HR software market at more than $14 billion—although the market for just HCM tools is potentially as high as $131 billion.
But, just because a business purchases software doesn't mean the new tool will address their woes. Invariably, issues arise with even the best designed solutions.
What are the most common HCM problems?
Synchronization with other systems/solutions:

According to a survey of HR professionals conducted by FinancialForce, systems integration was listed as the second

most common pain point

among those polled. In order for HCM to be successful, everything from payroll and recruiting to benefits management and resource planning needs to be in close alignment and tightly coordinated. At too many firms, point solutions operate in silos, preventing HR professionals and others from having a more holistic view of their human capital.

Lack of total visibility:

Even if the various disparate tools that affect human capital are aligned, that's no guarantee the data contained within them is easily accessible, sharable and visible to all relevant stakeholders. This common problem was also one of the top three issues noted in the FinancialForce survey.

Inconsistencies in data:

When human capital-related data is housed in different apps overseen by different departments,

inconsistencies inevitably occur

. Relying on many different people and apps ensures a lack of consistency and reliability, which prevents an HCM strategy from being effective.

Too much manual effort:

This was the number one problem cited by HR professionals in the FinancialForce poll. It is an issue that arises even without HCM in the picture, but is further compounded by it. Teams can easily spend hundreds of hours just combing through the data stored in disparate systems, let alone all the time and effort needed to enter that information in the first place.

IT has control over software, not HR:

A recent survey from the Society for Human Resource Management found that close to 70 percent of HR professionals thought "that executing HR processes smoothly and efficiently under constrained resources such as time, staff, technology and finances is

today's top challenge

." These issues stem from a variety of misalignments and inconsistencies, most notably between IT and HR. Under HCM, who has ownership over what apps? While HR typically will want to—and should—have control over key apps, IT historically has been unwilling to cede control over software to end users. This dichotomy is not unique to HCM, but it is nevertheless a major issue to overcome.
How can these common HCM problems be resolved?
HCM may be all about people, but the value that people bring can't be properly quantified unless related processes and technology are fully intertwined. Considering the number of siloed apps in a given organization, however, ensuring that everything is in sync at it relates to HCM is next to impossible. Many of the most common HCM pain points stem from this misalignment.
But, with a self-service app integration solution in place, these issues become a thing of the past. By connecting all of the technology, the true value of people can be discovered.
Learn more about easily connecting and automating your Workday Integration.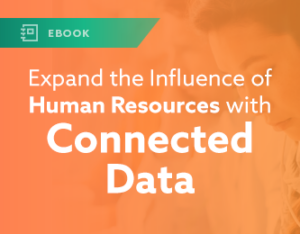 Download the free eBook
Expand the Influence of Human Resources with Connected Data
To assign a dollar value to people in the organization, HR must focus on the holistic value of employees—the cost and the return—which is only possible by integrating systems and apps that house this data. Learn how HR can become more strategic by connecting employee management and financial management systems.
I want to learn more!