Industries
Make Agile and Connected Manufacturing a Reality
Streamline the flow of information across your Manufacturing, ERP and other systems to drive agile manufacturing and enable faster time to market. On-Demand Webinar: Enable Connected Manufacturing in Days.
Connect your Manufacturing, ERP, Supply Chain and other systems to accelerate communication between engineering and manufacturing, interact seamlessly with suppliers for faster order fulfillment and ensure adherence to corporate quality and compliance initiatives. Reduce bottlenecks in order-to-cash process and improve order turnaround time and customer satisfaction.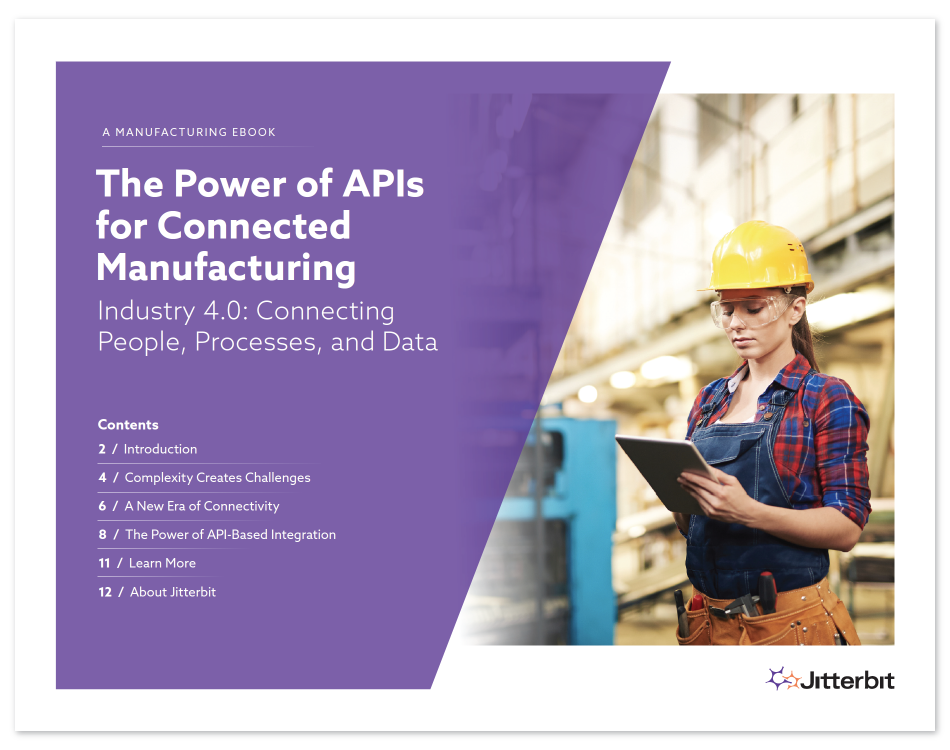 Hundreds of Manufacturing Companies Globally Rely on Jitterbit to Drive Innovation
Want to Learn More about Manufacturing Integration?