Customer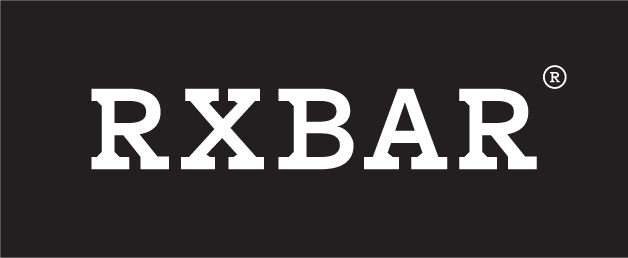 RXBAR
---
"The integration and the work Keystone did with Jitterbit has enabled us to get a return on our software and will lead to an even greater ROI as we scale."
– Greg Brown, Sr. Manager of Operations, Technology
Background
RXBAR is a snack brand subsidiary of the Kellogg Company, a manufacturer and marketer of ready-to-eat cereals and convenience foods. RXBAR has offices in the US and the UK with distribution in 15 countries. A high protein snack bar, RXBAR, is made with a few simple ingredients – the purity and freshness of RXBAR appeals to consumers and is an important part of the RXBAR brand. The company also sells a variety of ready to eat oat cups, peanut and almond butters, as well as a kid's snack bar.
Challenge
RXBAR was growing rapidly and needed to make the shipping process more efficient and automated to keep up with demand. The company relied on manual processes to put shipment bids out to their trucking partners, which often led to delays. Data was not always available to sales and customer service representatives when they needed it most. This hindered internal adoption of the company's new Salesforce CRM system, making it even more difficult to accurately assess and improve the sales and shipping process. RXBAR needed to provide all departments with a 360-degree view of the product across all systems.
Before:
Manual, error-prone data entry
No single source of truth
Fragmented view of sales between systems
Users required to access different applications to find information
New SaaS applications underutilized
After:
360-degree view of products, sales, and customers across all systems
Streamlined processes reduces errors and cost
Increased ROI for SaaS applications
Better visibility to actionable insights/decision-making across systems
Improved execution of cross-functional initiatives
Enhanced reporting for business KPIs
"Since going live with Jitterbit we've totally automated and streamlined our shipping process, reduced time-consuming data errors and we've seen a 30% increase in the adoption of Salesforce."
Solution
RXBAR decided to put Oracle Transportation Management software in place to become more efficient through consolidating loads, automating the bidding process, and streamlining all necessary information inputs. To move to the new transportation management system, RXBAR needed to connect to siloed data from multiple systems through NetSuite as a central hub. Working with consulting partner, Keystone Business Services, RXBAR turned to Jitterbit's cloud integration platform to integrate all systems quickly and properly and grow to support new systems over time.
Results
In today's digitized world, consumers demand prompt e-commerce purchases and delivery, and every partner across the supply and transportation value chain wants visibility into tracking and delivery. RXBAR now has one common platform where all departments have a 360-degree view of their products across the entire sales and supply chain. Operations, sales, and marketing have the information they need to have streamlined communications, which has made a massive difference in their ability to execute. The executive team is pleased that the project is on track to achieve the ROI promised in the original business case. And, IT management is gratified that Keystone Business Services and Jitterbit have proven such reliable partners.