Integrate systems from A to Z
Choose from more than 200 connectors to integrate applications into SaaS, cloud, on-premise, and even legacy systems.
Connectors
Leverage the Connector Store within Wevo iPaaS to integrate with speed and security.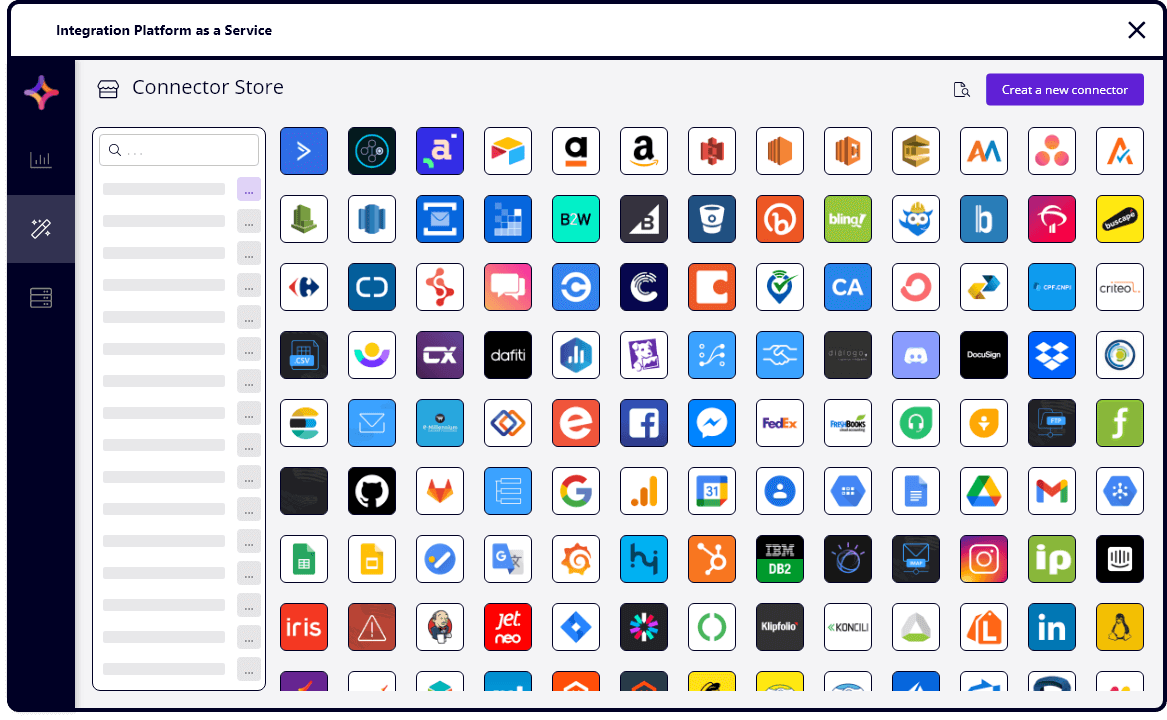 Connect to multiple systems with ease on the Connector Store!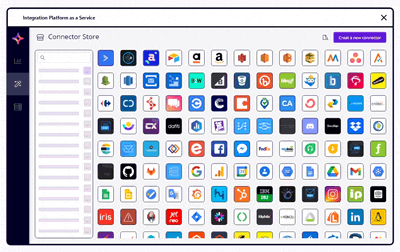 The Connector Store within Wevo iPaaS offers a variety of pre-built application connectors, including e-commerce, database, ERP, CRM, and more. Find your desired application and set up your access credentials to quickly utilize the integration.
Automate processes quickly
By leveraging connectors from the Connector Store, you can complete actions like searching, updating, deleting, or including data between applications to streamline operations for your teams.
Use global connectors to access any application
These connectors allow you to make API or SOAP calls, access file servers, and communicate with applications using the main web communication protocols. They offer an easy and efficient solution to access services securely and allow you to connect your systems in a simple and intuitive way.
Systems Integration
Common Systems We Integrate