Integrate Solution Ecosystems to Drive Growth
Improve data orchestration across systems and APIs to streamline your ecosystem.
Integration Flows within Wevo iPaaS
Wevo iPaaS automates activities using Integration Flows. A flow is triggered by a particular action to executes a sequence of actions, such as listing data from a spreadsheet, capturing e-commerce orders, updating stock in an ERP, etc., based on the connectors and integrations to created.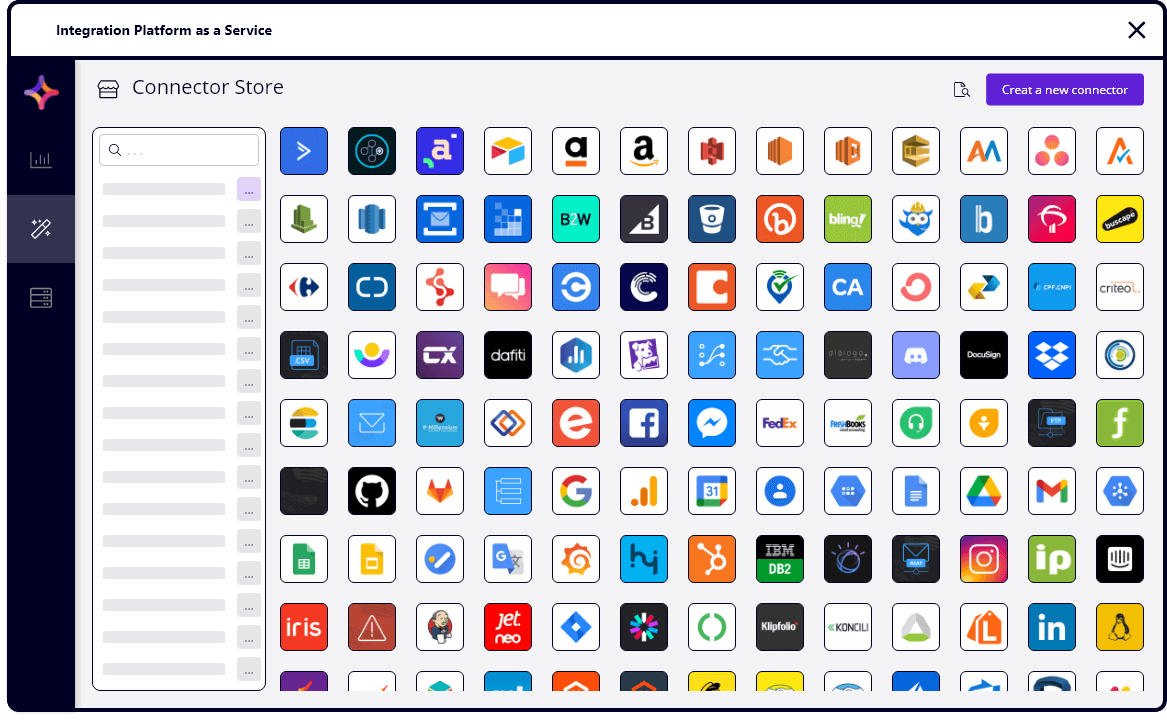 Integrate systems quickly
Wevo iPaaS has more than 200 ready-made connectors for different software on the market, including CRMs, e-commerce platforms, ERP systems, and more. It delivers the flexibility to create your own component at any time.
Customize your integrations
Build your own integration processes and easily map fields with a drag-and-drop interface. For more advanced integrations, you can also write fully customizable business rules to transform data.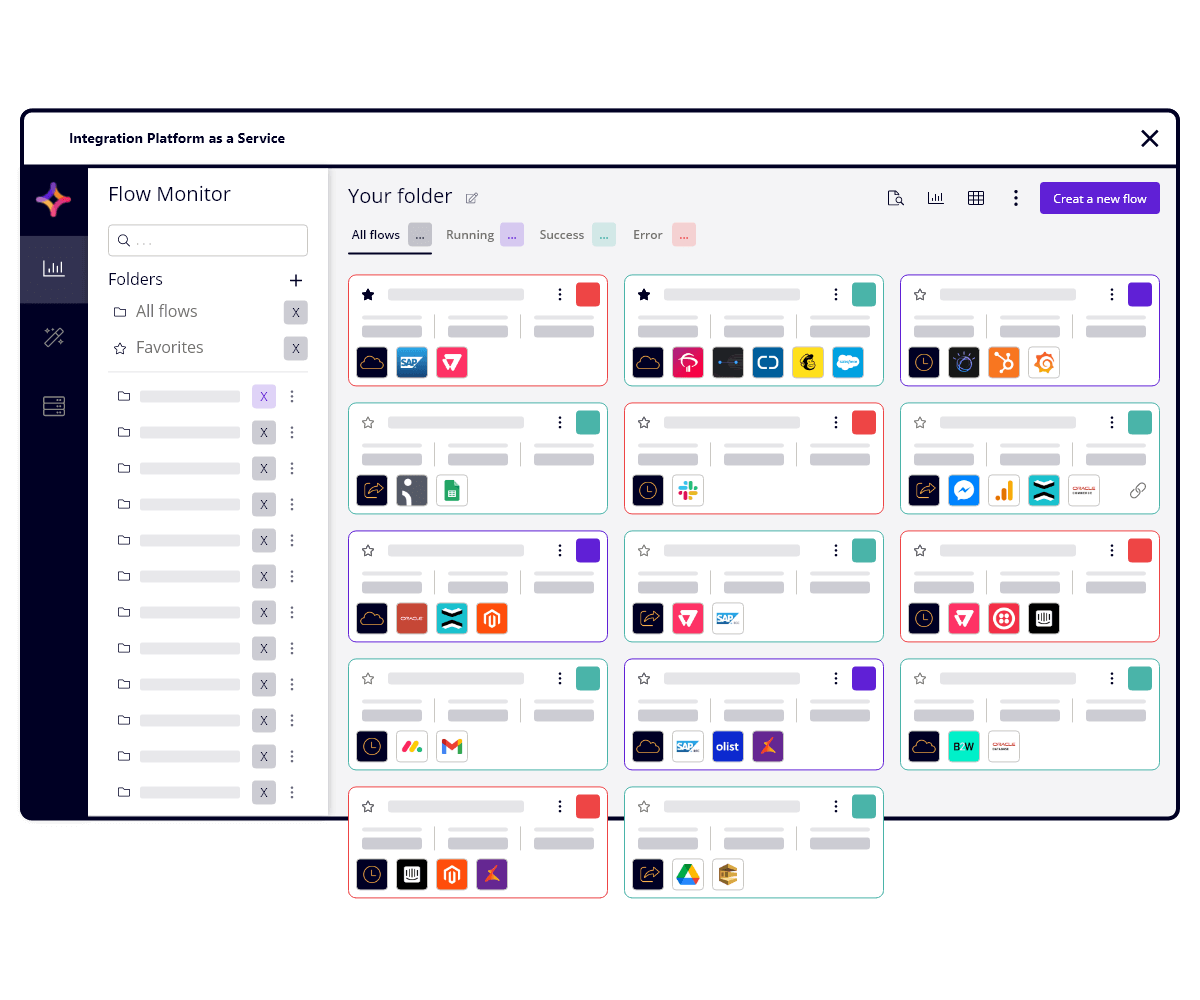 Manage integrations automatically
Run integration processes automatically at a custom frequency (e.g. every 5 minutes, every hour, once a day). Monitor the health of your integrations and receive automatic notifications in case something unplanned happens.
We combine power and simplicity to fuel a more automated world.