Manage Integrations Automatically
Gain visibility into your entire organization by enabling proactive notifications and monitoring error logs in real-time.
What You Can Do With Jitterbit's Wevo iPaaS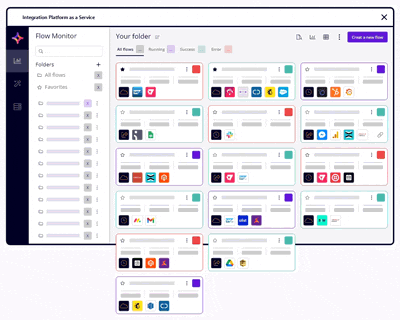 Monitor the health of your integrations
The Flow Monitor in the Wevo iPaaS platform is a consolidated dashboard that displays the health status of all your integration flows in real time.
Something wrong with your onboarding flow? Access Execution Logs to analyze the execution of an integration flow in detail to identify and solve problems.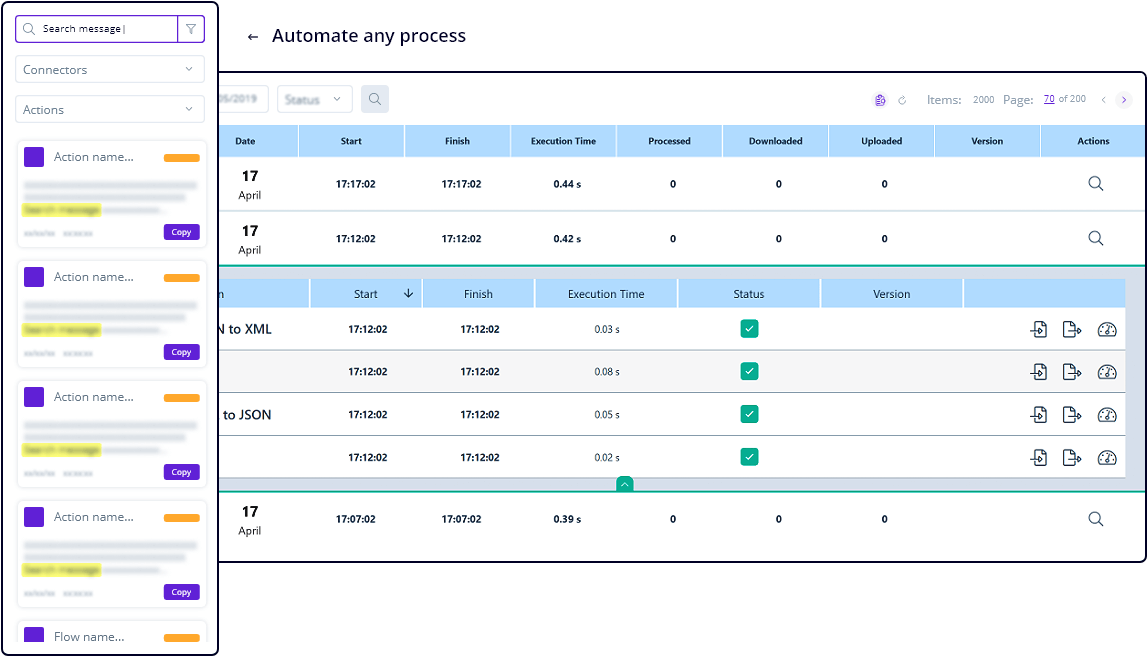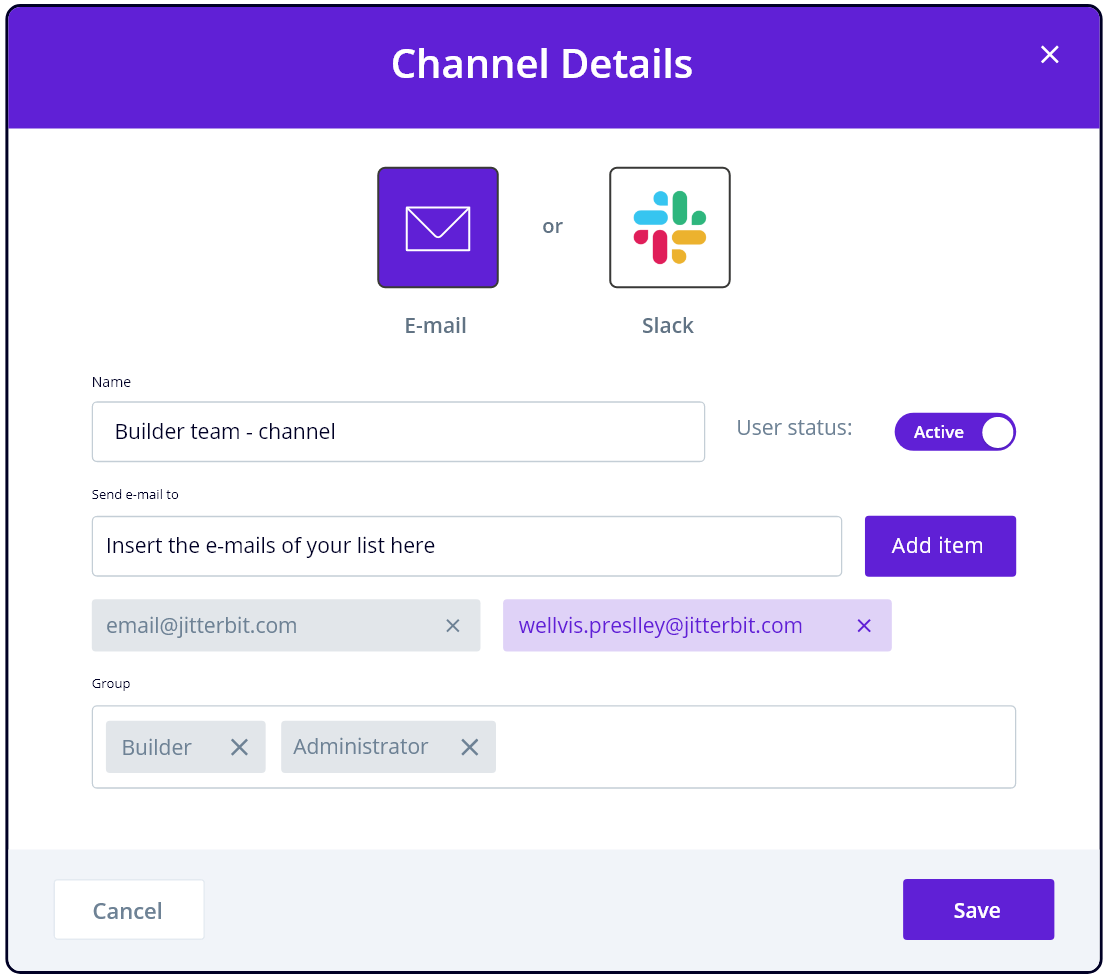 Keep track of integrations at all times
Use the "Notify" feature to schedule alerts and create groups of people to receive automatic notifications via Slack or Email when an event occurs within your integration flows.