Greg Belkin, Director of Product Marketing, Jitterbit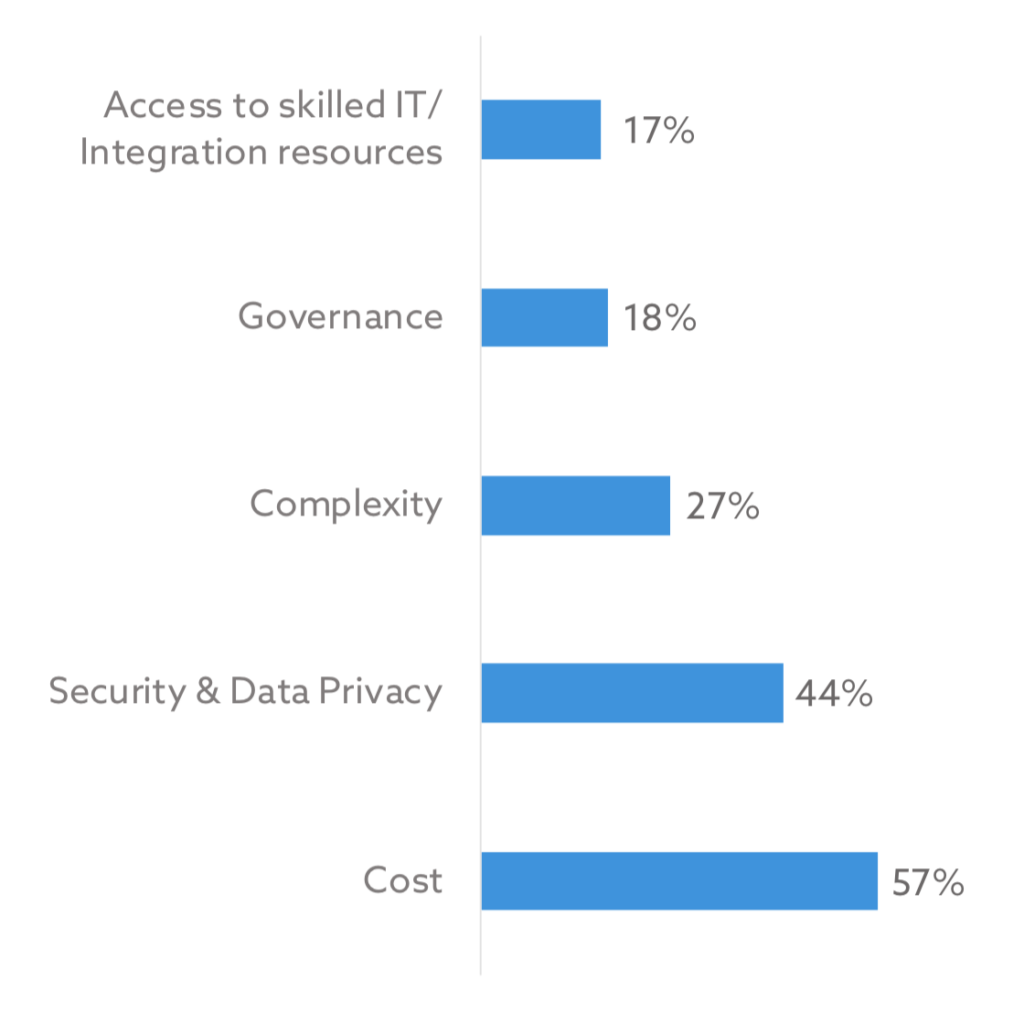 Allow us to state the obvious: digital innovation is revolutionizing the entire human resource management (HRM) industry. At this point, every HR manager, and indeed every employee, would most likely agree with this sentiment. It is much easier for candidates to find a new job, or for employees to communicate with employers and tend to work from anywhere, as long as  there is a solid internet connection. 
According to a recent ADP Research Institute study, HR professionals aren't seeing this revolution provide much of a positive impact in their daily lives. The study found that 30% of respondents are still managing laborious benefits and recruiting responsibilities, followed by 21% saying the same about data entry and reporting, talent management (29%), compliance and payroll and other traditional HR management responsibilities (20%). 
HR managers have rightly turned to technology to help them better manage these responsibilities, but with many solutions only addressing a specific problem in a silo. HR managers are still responsible for addressing these tasks, which do very little for their overall time management. And, according to a 2019 Netskope research report, there are, in total, many for them to manage. The report found that HR is second only to marketing in the average number of IT-based solutions used on a daily basis (100, vs. 120).
Jitterbit knows that integrating solutions together is the only way to both decrease the HR management burden and make the most out of expensive technology investments. Integration saves key stakeholders time from data entry, but also helps ensure data accuracy – freeing these managers to focus more time on processing oncoming, existing, and outgoing employees faster; allowing them to move from one individual to the next in an accelerated manner. System integration also increases employee morale and productivity by solving HR challenges in a faster manner. For example, bringing together talent acquisition data with onboarding systems saves time filling out critical fields within multiple different systems, saving employees time and ensuring productivity from day one. 
We know that there are going to be skeptics out there.. Organizations must be cautious whenever they make changes to their infrastructure. In an effort to understand and address perceived challenges associated with system integration within HR, Jitterbit recently surveyed over 100 HR professionals and asked them about their integration plans. Check out our 2021 Human Resource API Integration eBook. According to that study, the three most popular perceived barriers to integration are: cost, security & privacy, and project complexity.
Cost:

As expected, the number one reason for HR personnel to abstain from adopting integration across systems is the cost of acquiring integration platforms and services. Fifty seven percent (57%) of respondents stated that cost is a major factor that keeps them from fully adopting integration and applying it to every system of their organization. This comes as no surprise at a time when many organizations must tighten their purse strings to prepare for the unknown and dedicate budgets to other top priorities.

HR personnel must remember that integration is a long-term investment towards managing a company's greatest asset: its employees. The workforce is in a position to demand a seamless onboarding, recruitment and overall employment experience, or they find somewhere else to work. There may be costs associated with integration, but those costs pale in comparison to the price paid for a poorly performing employee base unable or unwilling to get their jobs done in a timely manner.
Security & Data Privacy:

A very valid concern for 44% of our survey respondents was the issue of security and data privacy. Any organization, large or small, must be cautious with the security of their data and the management of it. Every organization has different security requirements, and those concerns must be considered on an individual basis.

Having managed thousands of integrations, Jitterbit knows that the best way to manage security concerns is for HR managers to team up with IT on implementation projects from the very start. Partnering ensures that security issues are carefully addressed from the moment they arise in a methodical and deliberate manner.

Organizations must also be careful to ensure the integration they are embracing is prepared to ensure data security. Jitterbit's platform, for example, provides customers with total control of their data without having to procure or manage any software or the infrastructure required to operate it. Whether on-premise, in the cloud, or hybrid, customers have the flexibility to run their integration processes by deploying private agents behind the firewall, thereby obtaining greater control over where their data flows.
Complexity:

Almost one-third (27%) of the participants in the survey expressed that 'complexity', or the inability to comprehend how integration services work and can be used in their company's context, is a major reason for their hesitancy in adoption of integration platforms.

 

Integration doesn't have to be scary. Jitterbit makes the process easy. The solution, for example, provides a simple user experience, complete with drag and drop capabilities. It caters to the many different stakeholders involved in integration management, including the Integration specialist, who benefits from a desktop experience with Design Studio, and a complete web-based experience with Cloud Studio. Jitterbit also provides a low-code/no-code Cloud Studio to allow ad hoc integrators to build integrations using drag and drop backed by wizards. The basic design principle for Cloud Studio is simplicity and guiding users to build projects through simple wizards.
Jitterbit as Your Strategic Integration Partner
Jitterbit understands that there may be pause when it comes to any infrastructure-related investment. Cost, security, and complexity are clearly on the minds of HR professionals and the IT teams who support them when it comes to data integration. And, they should be. Our recommendation is to always ask the right questions, consider long-term benefits, and involve the right people when it comes time to make big decisions. Concerns that may seem significant can almost always be overcome with good planning and good teamwork. 
At Jitterbit, we want to help you and your project be successful. We encourage you to bring us into the conversation, and let us show you how we can help. As always, there is no pressure… just good guidance from an experienced team. 
For more content on the state of integrations in the world and other trends in the iPaaS sector, subscribe to Jitterbit Webinars – a place for relevant and contemporary content.