Keep your business in tune with e-commerce data integration
Eliminate manual processes and get real-time data insights with commerce integration and workflow automation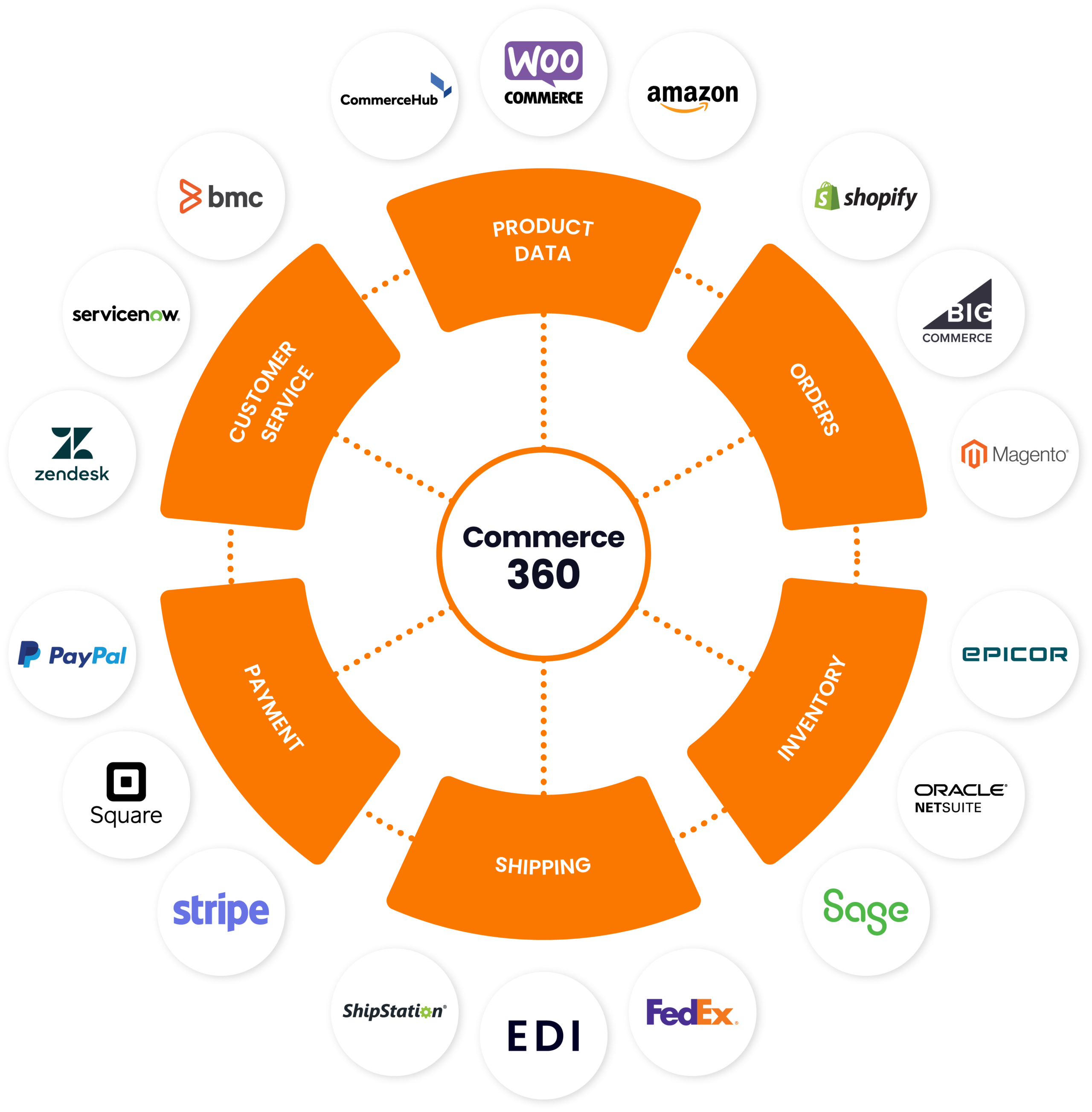 Commerce 360
Transform with Commerce 360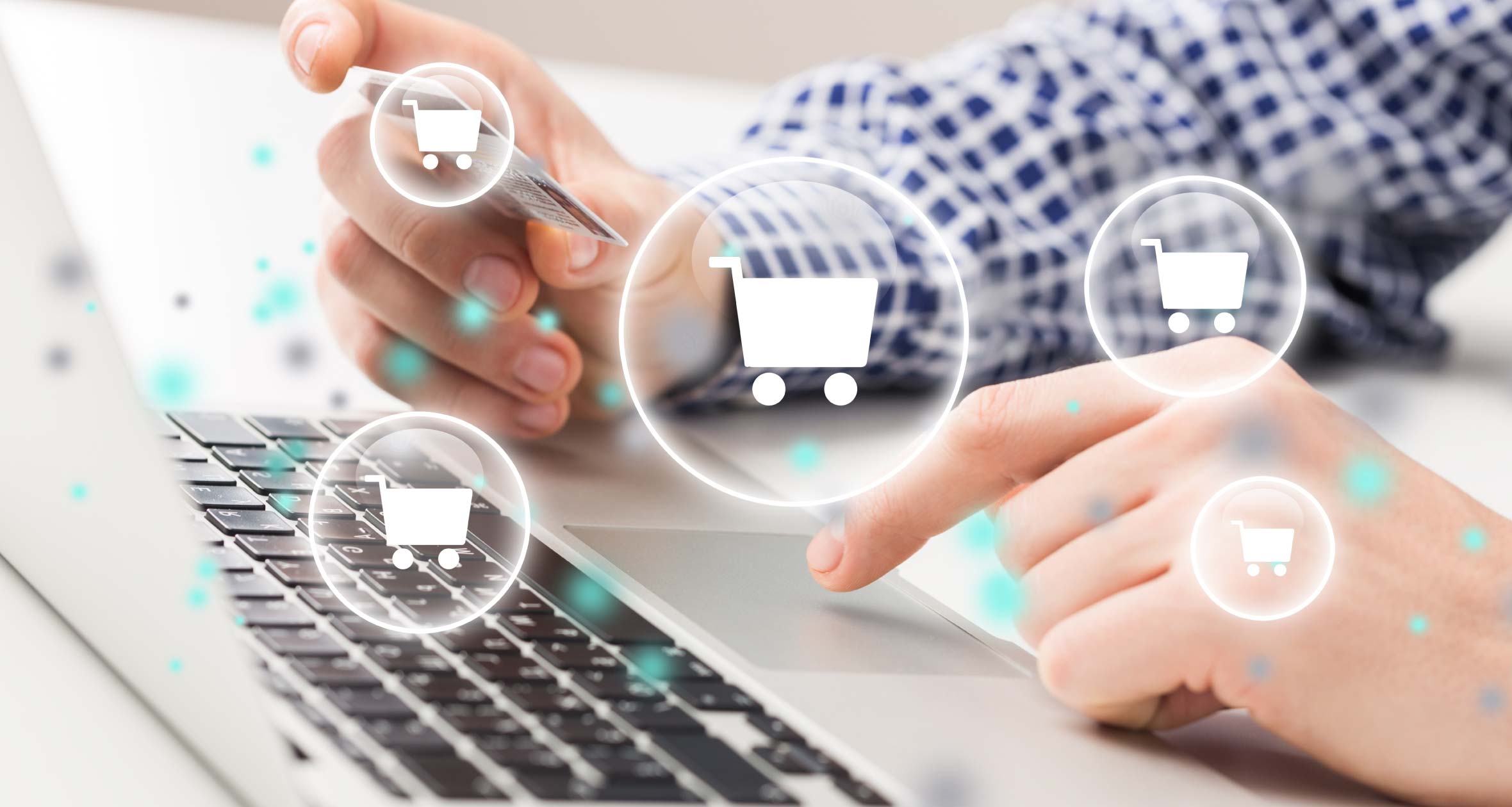 Jitterbit's Commerce 360 provides use-case-driven integration solutions to connect all commerce touchpoints from front-end marketplaces and EDI to back-end ERP and finance systems. Get a single source of truth of customer data to deliver a personalized and frictionless commerce experience.
Discover
Accelerate E-Commerce Processes
Automate order to invoice creation by integrating e-commerce marketplaces with CRM and ERP.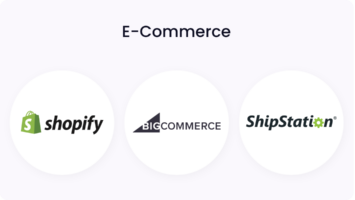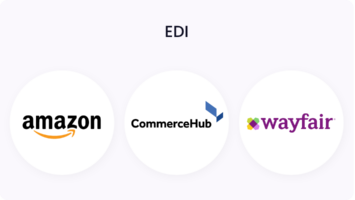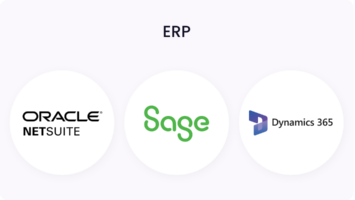 Sync order data and customer data by integrating CRM to ERP.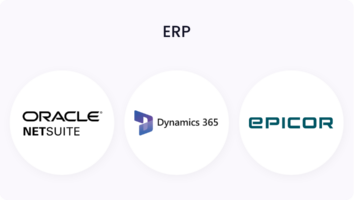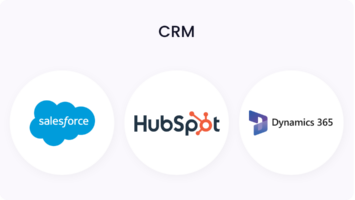 Automate ERP and CRM data with your web store and storefront.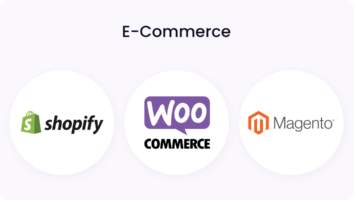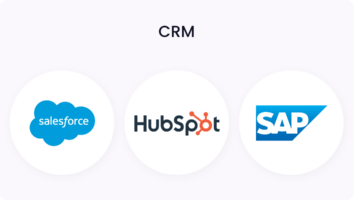 How We Do It
Stay in rhythm using Harmony's e-commerce data integration
Connect the systems that are needed to run your digital commerce operations, from your marketplace to the back-end system functions like accounting, logistics, warehouse and inventory management, shipping, customer service, and more. With e-commerce data integration you'll improve the customer experience, eliminate manual processes, and synchronize your data.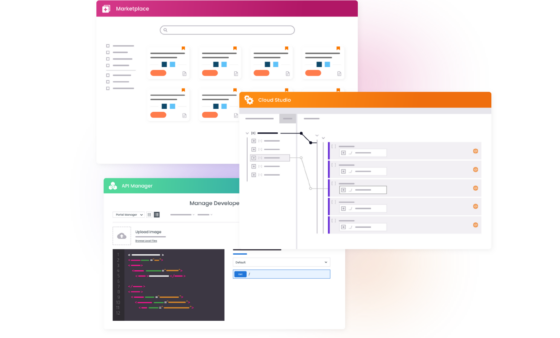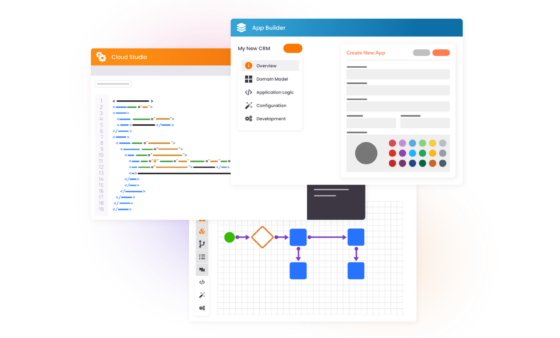 Integrate Efficiently
Connect SaaS, on-premise and legacy applications with a single iPaaS solution
Automate workflows with an intuitive visual interface
Create and publish developer-friendly APIs
Access 400+ pre-built, certified recipes, process templates, and connectors
Build and automate new workflows with third-party integration solutions
Customize and scale with reusable integration components
Manage and Scale Easily
Use the Message Queue Service to decouple applications and scale through the asynchronous messaging pattern without building up new infrastructure
Control and monitor your integrations and processes anywhere, anytime
Get full visibility across the enterprise with a centralized dashboard
Perform full API lifecycle management tasks
Make use of online training, best-in-class support, and a designated customer success manager
Get guidance and best practices from integration experts
Meet ISO 27001 and ISO 27017 compliance requirements
Create Business Apps Quickly
Create with ease in a low code, "drag-and-drop" visual application builder
User-facing, business applications built from the integrations already created utilizing Harmony
Enjoy the functionality of a native app with the accessibility and speed of a website
Update as you go with built-in iterative application development
Enable secure data flow with flexible configurations
Start a trial with a commerce integration expert
Customize an integration solution for your commerce business