How Systems Integrators across Europe are evolving in the Age of Hyperautomation
Download our latest report for the full results of our survey of EMEA Systems Integrators.
EMEA Survey
Harnessing the power of disruption in the age of hyperautomation
The rapid digital transformation of businesses, the emergence of API marketplaces and low-code/no-code solutions, and the trend of hyperautomation have disrupted the world of systems integrators.
We commissioned a survey of 100 Senior Systems Integrator professionals across EMEA. The report includes actionable insights on how EMEA Systems Integrators can harness multi-factor disruption to their advantage – and ensure they remain at the heart of their customers' digital transformation moving forward.
Survey Results
What our survey of EMEA System Integrators found
78%
Are Helping Customers Become Hyperautomated
64%
Say Hyperautomation Is A Priority For Their Customers In 2022
76%
Say Customers Now Value Hyperautomation Over Integration
Jitterbit empowers businesses to optimize their connectivity and scalability through a single integration and workflow automaton platform. Our mission is to turn complexity into simplicity so your entire organization can work faster, more efficiently, and maybe just a bit happier.
Our iPaaS Platform
Harmony Low-Code Integration Platform
Integrate systems, automate workflows, and create new applications all in a single low-code platform.
Workflow automation
Easily share data across systems so you never again have to re-enter data or pay for costly errors.
Seamless data integration
Give your entire workforce an instant single source of truth when they need to find or share information.
Integrated iPaaS
Connect your ecommerce systems, supply chains, and tech stacks so you never miss an opportunity.
How We Do It
Integrate, Manage, and Create — all in one iPaaS platform
Jitterbit's Harmony is a low-code integration platform that enables you to automate workflows and streamline business processes across the enterprise. Connect across SaaS, on-premises, and legacy systems, and build new business apps fast. Harmony is a scalable, easy to use, cloud-native platform that provides enterprise-grade security and governance.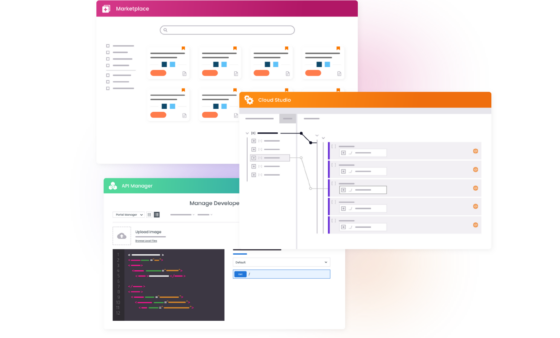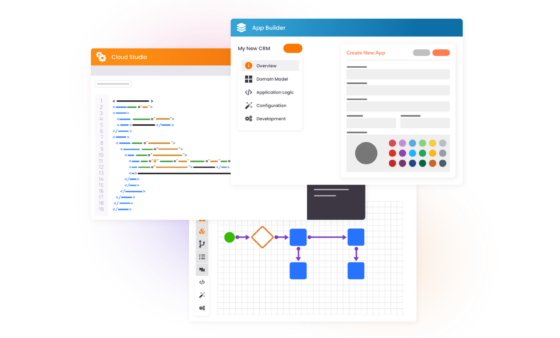 Integrate Efficiently
Connect SaaS, on-premise and legacy applications with a single iPaaS solution
Automate workflows with an intuitive visual interface
Create and publish developer-friendly APIs
Access 400+ pre-built, certified recipes, process templates, and connectors
Build and automate new workflows with third-party integration solutions
Customize and scale with reusable integration components
Manage and Scale Easily
Control and monitor your integrations and processes anywhere, anytime
Get full visibility across the enterprise with a centralized dashboard
Perform full API lifecycle management tasks
Make use of online training, best-in-class support, and a designated customer success manager
Get guidance and best practices from integration experts
Meet ISO 27001 and ISO 27017 compliance requirements
Create Business Apps Quickly
Create with ease in a low code, "drag-and-drop" visual application builder
User-facing, business applications built from the integrations already created utilizing Harmony
Enjoy the functionality of a native app with the accessibility and speed of a website
Update as you go with built-in iterative application development
Enable secure data flow with flexible configurations
Rock your workflow.
Effortlessly connect all your data sources to amp up productivity. Make your selection.
Rock your workflow.
Effortlessly connect all your data sources to amp up productivity. Make your selection.
Why Jitterbit?
Why do the best choose Jitterbit?
1 year
Average ROI in less than 1 year
45 days
Average go-live in less than 45 days
50% - 80%
Faster than custom-coded integrations
10x
Accelerate application development up to 10x faster
Customer Story
Everything is connected with Jitterbit including our ecommerce selling channels, helping us to better manage inventory and sales. We are very happy with the outcome - it works perfectly - and we know we can always add solutions in the future which is great.
Romain Bénichou | CEO Red Luxury
Download Report
A survey of EMEA Systems Integrators
Harnessing The Power of Disruption in The Age of Hyperautomation.
Fill out the form to download the report today!